On a recent Monday morning, at the start of another weeklong Level 1 certification class at the RV Technical Institute, the staff and trainers looked out into a sea of unusual faces. Twenty-three women — roughly 23 more than usual in the male-dominated field of RV technicians – looked back with expressions of both trepidation and enthusiasm, according to a News & Insights report by the RV Industry Association (RVIA).
The women were selected for the first-of-its-kind all-female program, which was sponsored by the RV Technical Institute and the RV Women's Alliance (RVWA). Thanks to their partners in the industry, the program was offered free of charge to class members.
The women ranged in ages from early 20's to early 60's and came from both inside and outside of the industry. Several had some technical experience, but others were brand new to RVs and to mechanics of any kind. Over the ensuing five days, they would learn about propane, electrical and water systems, appliances, generators, chassis, and body work.
"We wanted the class to represent a wide range of experiences and, within the industry, a variety of sectors," said Jessica Rider, Managing Director of the RV Women's Alliance, on the selection of the two dozen participants from approximately 110 applicants. "We also looked at what each woman hoped to get out of the class."
Said class member Letitia Weidner, 35, the operations manager at Camping World in Hamburg, PA, "I had worked on campers, troubleshooting appliances, control boards, and propane issues, but I wanted a certification to prove that I knew what I was doing. Especially for the older gentlemen who come into the store and want to speak only to certified technicians."
"I had bought a camper in 2019 when I visited my brother in Alaska," said Brie Miller, 42, of St. Louis. "But I was afraid of the propane system, so I only slept in it over those two months."
While Weidner's background in chassis and generators helped her during the RV Technical Institute training, she and Miller, like many others – including men from previous classes – struggled with the electrical systems.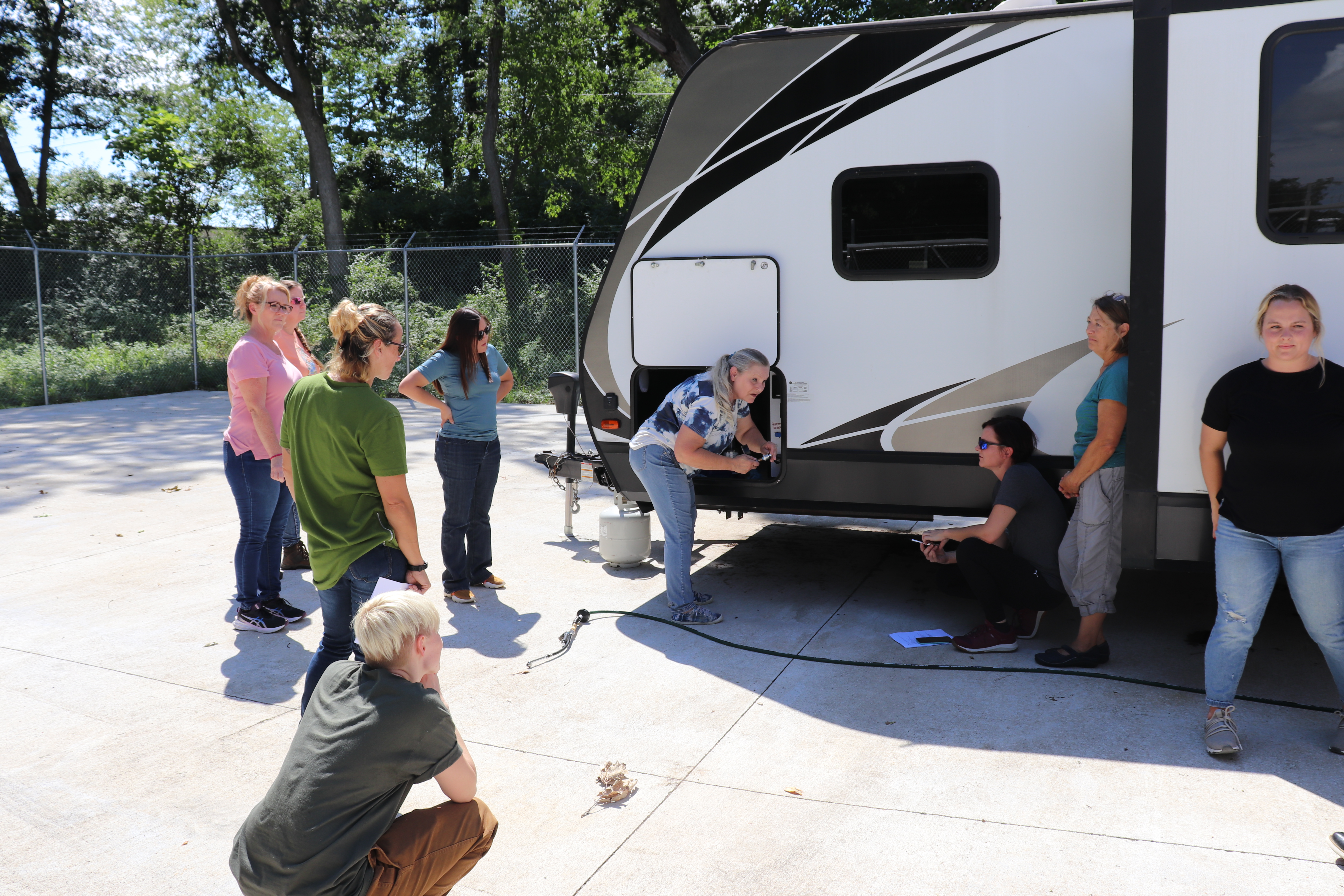 "I had thought about going into the trades, but math never clicked for me, and I thought electrical was a foreign language," said Miller, a fine dining waitress of over 25 years. "Now I understand what the words mean and how things work. It's exciting that now things click!"
Miller, who overcame her fear of propane, was so excited that she now thinks she will specialize in electrical and solar if she goes for her Level 3 certification. Like the majority of women who passed the initial course, she's looking forward to acquiring a Level 2 certification.
"This was an unusual event and it felt special and exciting to be a part of it," said Miller. "It was a comfortable space for us to ask questions that men may already know the answers to. Had I signed up individually, I may have been the only woman in the whole class."
Lisa Chaney, 50, who has been in the RV industry for over 30 years and is currently in Forest River's park model division in Elkhart, felt equally thankful to have been picked for the program.
"The staff was excellent – they were quick to help you with a question or problem," she said. "Bill Stewart made it fun and was great about putting things into terms that everyone could understand. They were a total team and were very kind, friendly, and approachable."
Having worked on graphics, interior repairs, trim, and other cosmetic repairs in the past, Chaney was particularly interested in learning about wiring and plumbing systems and other areas where, "if you do those wrong, it could cost someone's life."
"I wanted to connect the dots – to make things I partially knew already make a little more sense," said Chaney, who appreciated the hands-on learning opportunity. "It was actually surprising to me how well I could grasp things because of the limited knowledge I had."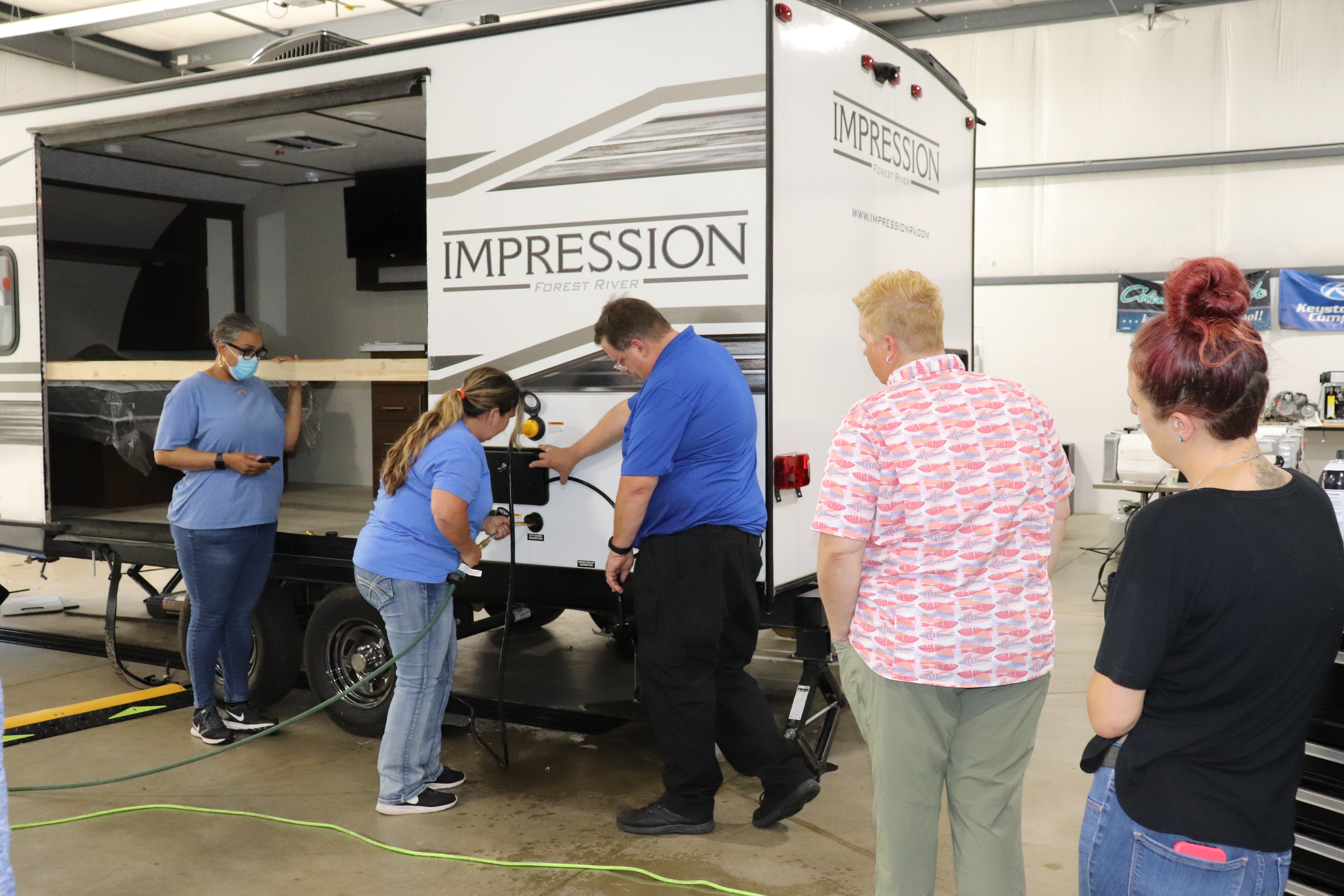 "Everyone was very welcoming, and they seemed very excited that we were there," said Anna Reis, a 31-year-old RV owner who rents her family's unit via RVshare and Outdoorsy. In the past, Reis did not feel qualified to do the walk-thru with renters, nor the inspection when the rig was returned. After passing the Level 1 certification, she not only feels confident about conducting these herself, but she feels she and other women bring a perspective that may not be shared by their male counterparts.
"We also have an understanding of what families need, like the things to look for and watch out for with young kids," said Reis. "Women generally like to help, are good at communicating, look closely at safety things and want to make sure that families are happy."
"When it comes to RV purchases, studies have shown that 70-80% of the buying decision comes from women," said Rider. "Women know what other women care about; they can explain how to fix things and what to put on a checklist. If a female RV owner has a lot of questions, she just may be more comfortable asking another woman."
With the technical knowledge Reis gained through the RV Technical Institute program, she said she now knows where to look if something goes wrong instead of immediately calling the dealer. On the other hand, she added ruefully, "The class made me see that the more I know, the more I realize I don't know!"
Like many of the women who passed the RV Technical Institute's Level 1 certification, Reis is weighing her options for a future in the RV tech business. She would like to work for a dealership, initially doing Pre-Delivery Inspections, while Miller and Weidner are considering becoming mobile techs one day. Both enjoy traveling in their RVs and would like to earn extra money by helping other campers in the various campgrounds they visit.
According to Rider, plans are underway to expand the program in 2023, potentially offering partial scholarships to participants for Level 1 certification courses and holding up to eight of them in locations throughout the country.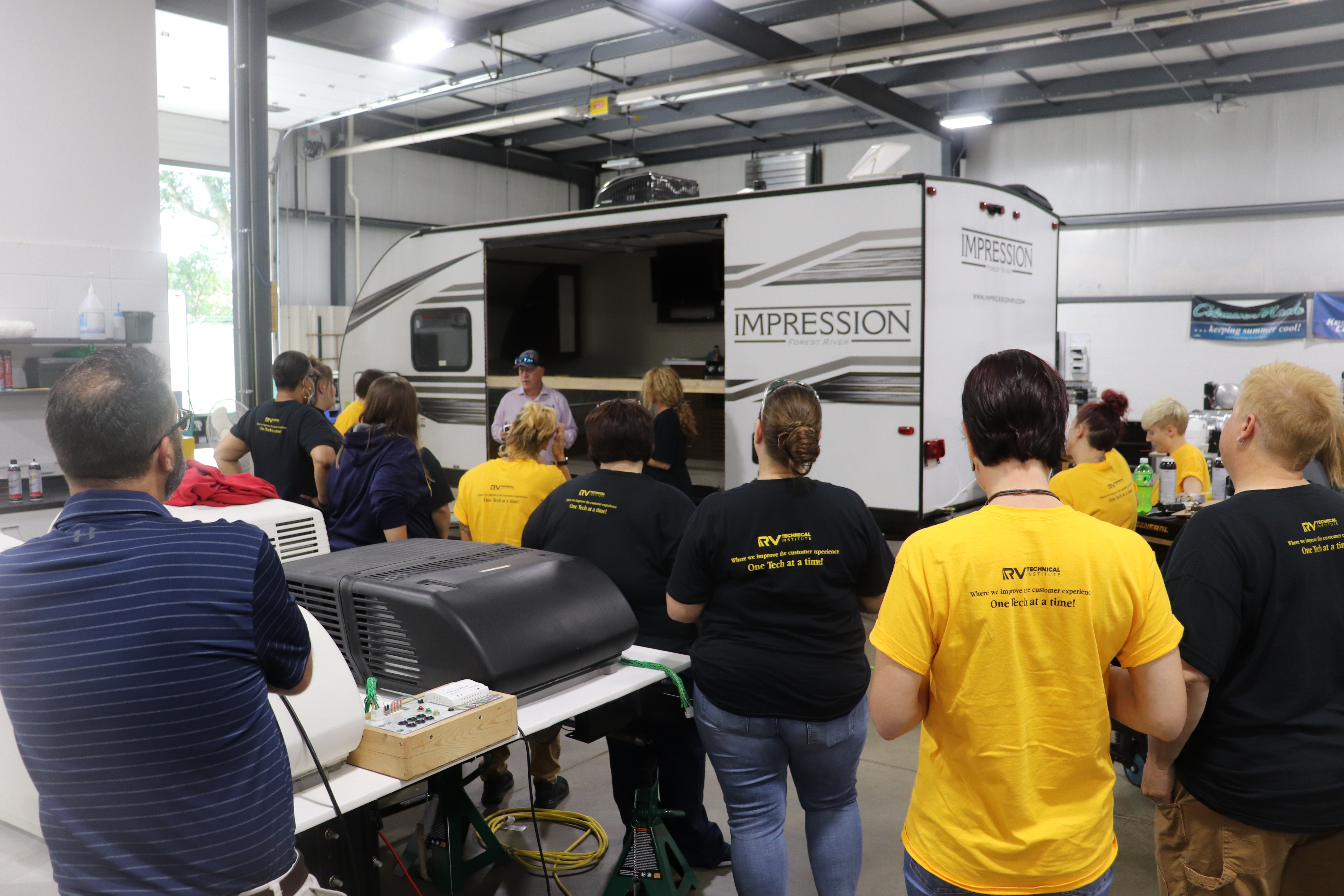 All of the women enthusiastically recommended the course for other women, including Cheney who feels her daughter, who works in the administrative side of the RV industry, would benefit from it.
"It wasn't easy – I was kind of nervous going into it, but it felt so good when I passed!" said Chaney. "The class definitely boosts your confidence as a woman."